About Travelator Step Cleaning
There is only one machine to deep clean Travelators, the German made Juma Travel 600. Most conventional cleaning machines double up as floor cleaners and are not upto the task of deep cleaning large Travelators. Many simply do not have the power or capacity to carry out a deep clean of this type. Our "Das Original" Juma Travel 600, and the Juma Travel 550, specially made for us to clean hard to access escalators, are the only machines capable of truly deep cleaning Travelators to the highest standard.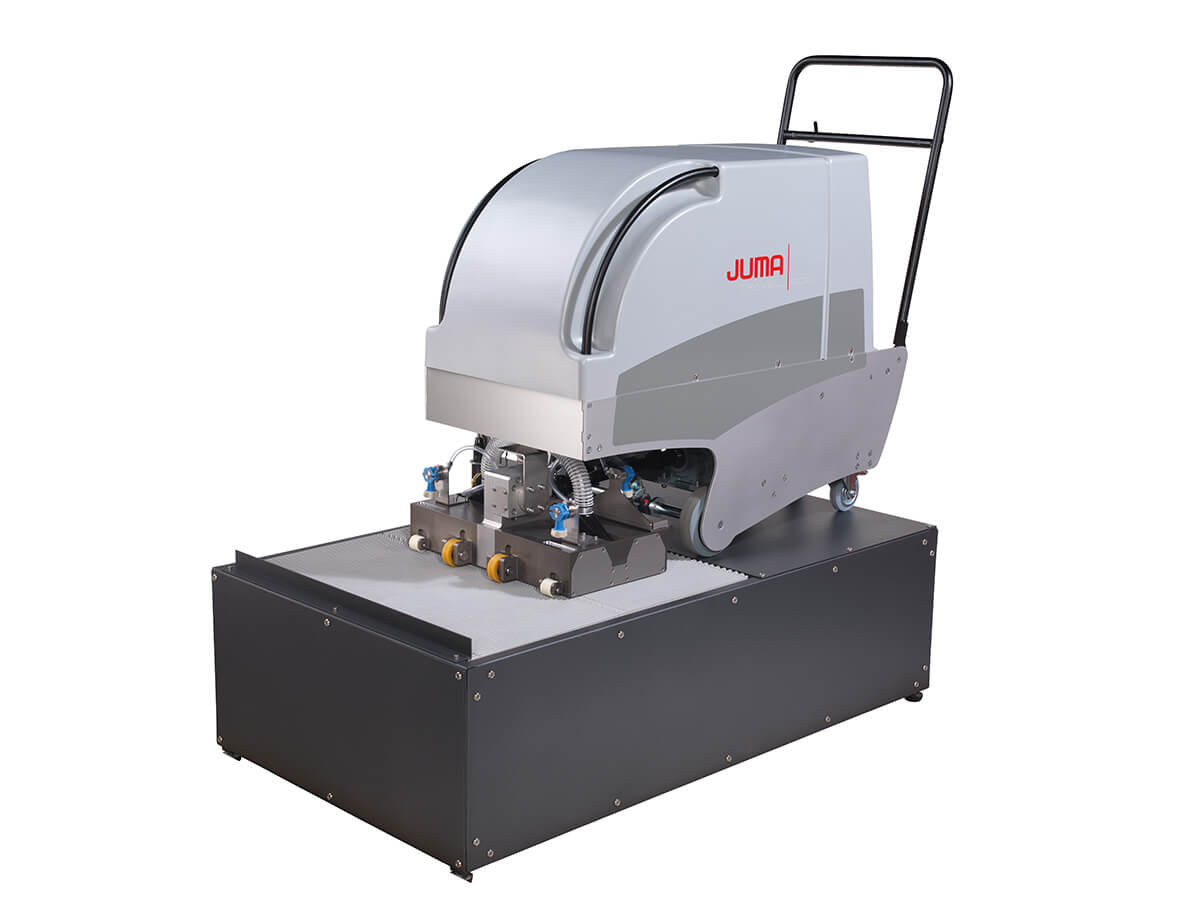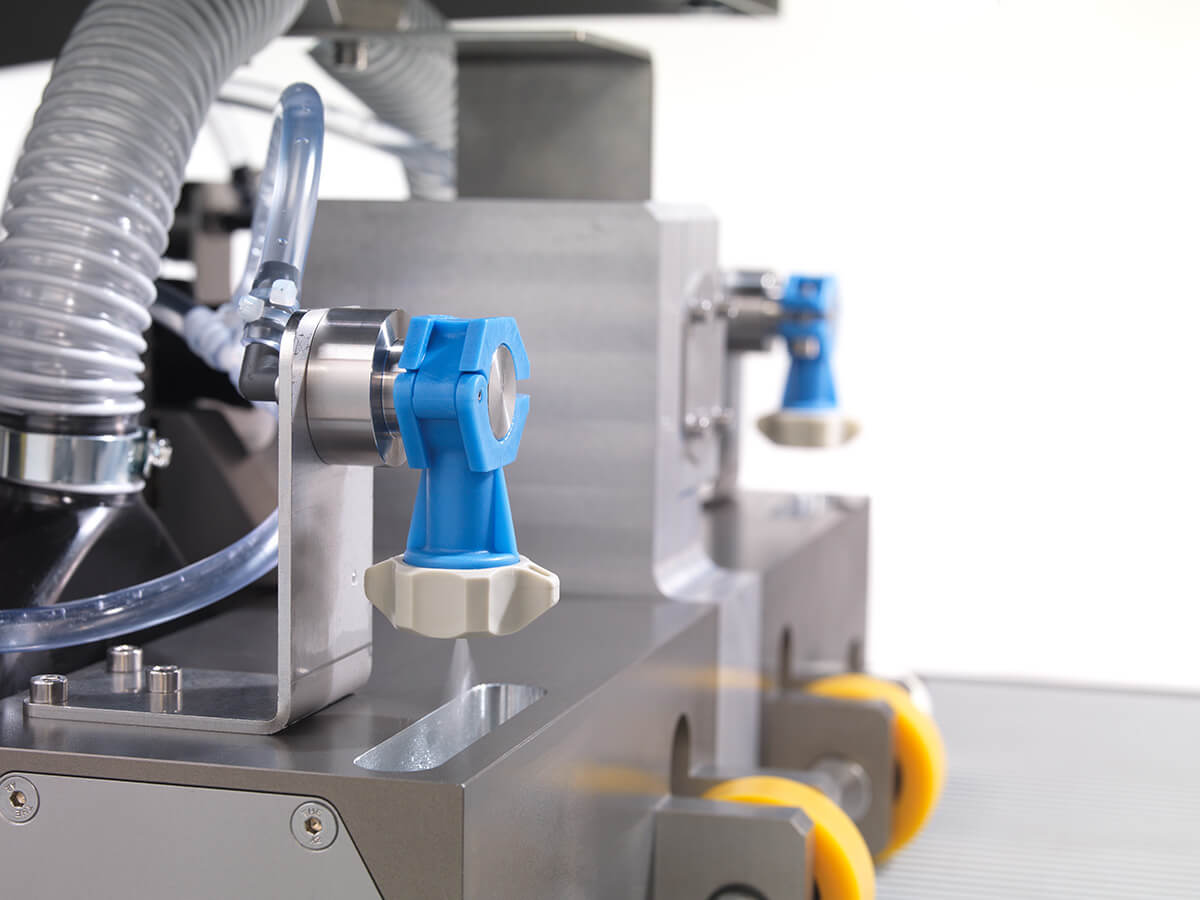 The compact Juma Travel 600 cleans travelators quickly, thoroughly and close to the edge when the travelator is in operation. An optimum cleaning result is achieved thanks to the special counter-rotating brushes combined with the patented extractor unit. The powerful integrated extractor unit prevents detergent dripping into the travelator shaft (electrical and mechanical system) and thus enables safe, gentle cleaning without residue.
Most recent projects include:
Tesco national portfolio for OTIS
Regional Sainsbury's stores for Interserve FM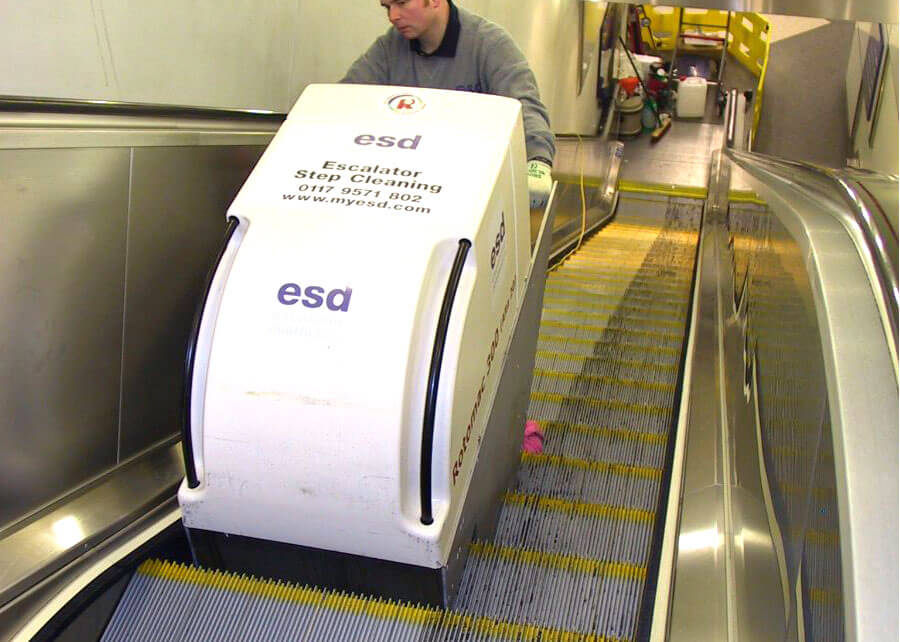 Escalator Step Cleaning
Escalators are notoriously difficult to clean properly. Conventional cleaning machines are only able to clean the top of the steps, leaving dirty front risers and oily black 'tram lines' on each step beneath the brush guards.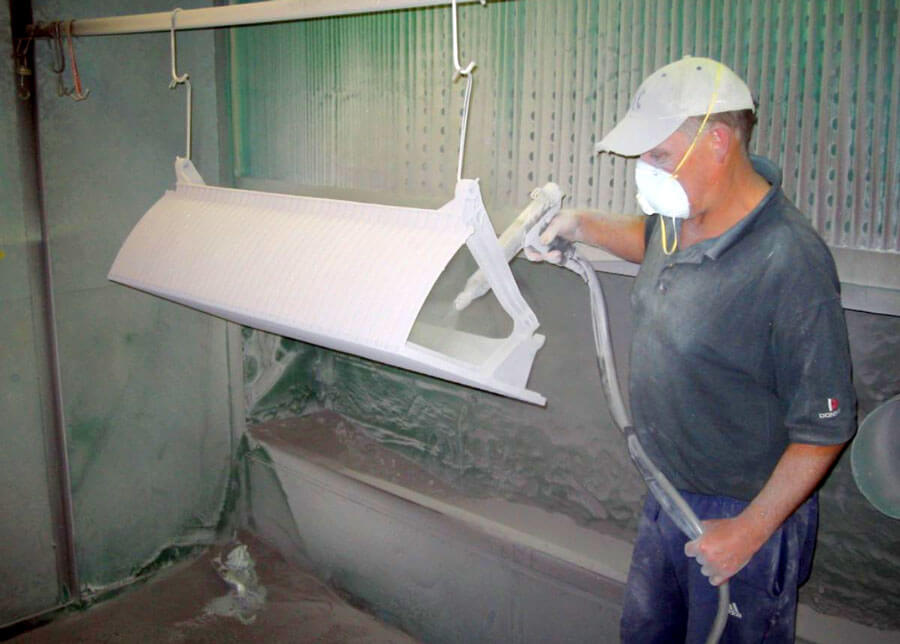 Full Step Refurbishment Programme
A total escalator step refurbishment with a tough powder coat finish. When your escalators are in very poor condition, ESD can provide total step refurbishment to return steps to 'as good as new'.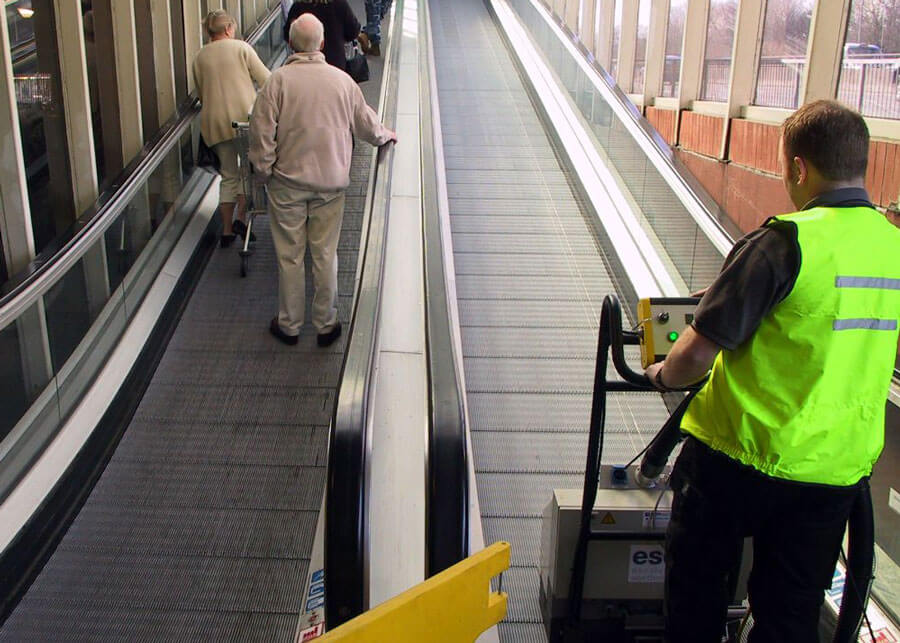 Travelator Anti-Slip Coating
We provide a slips & accident reduction initiative for autowalks and escalators.
Let's Discuss Your Next Project
Contact us now on 0800 1952 265 or send us your details and we will contact you to discuss our services free of charge and without obligation.