Full Step Refurbishment Programme
About Our Full Step Refurbishment Programme
A total escalator step refurbishment with a tough powder coat finish.
When your escalators are in very poor condition, ESD can provide total step refurbishment to return steps to 'as good as new' -in fact some customers have said better than new condition!
 Working in conjunction with your escalator maintenance company the typical procedure is:
Step 1: Your escalator steps are removed by your maintenance company and collected by ESD to transport to our step refurbishment facility.
Step 2: The step components such as rollers, plastic inserts and locking mechanisms are removed from the step.
Step 3: All steps are cleaned and degreased.
Step 4: Steps are bead blasted to remove the existing coating and all surface contaminants.
Step 5: At this stage any damage to the steps ribs can be repaired. Worn/sharp ribs are welded and then machined back to size.
Step 6: The stripped and repaired steps are powder coated in your chosen colour.
Step 7: The steps are reassembled and new rollers are installed. New rollers will make the escalator quieter and reduce the likelihood of breakdowns.
Step 8: The steps are securely packaged and returned to site to be reinstalled in your escalator.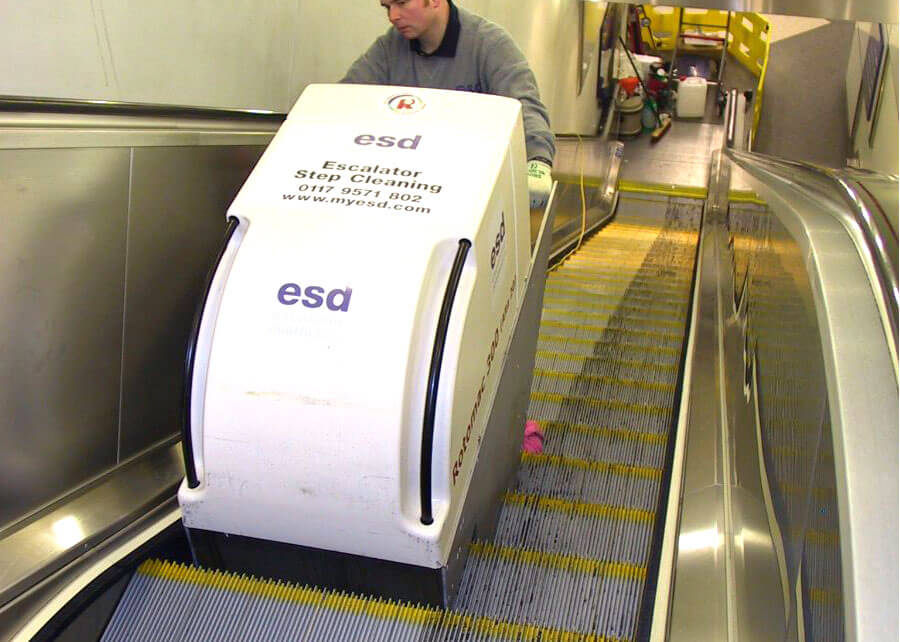 Escalator Step Cleaning
Escalators are notoriously difficult to clean properly. Conventional cleaning machines are only able to clean the top of the steps, leaving dirty front risers and oily black 'tram lines' on each step beneath the brush guards.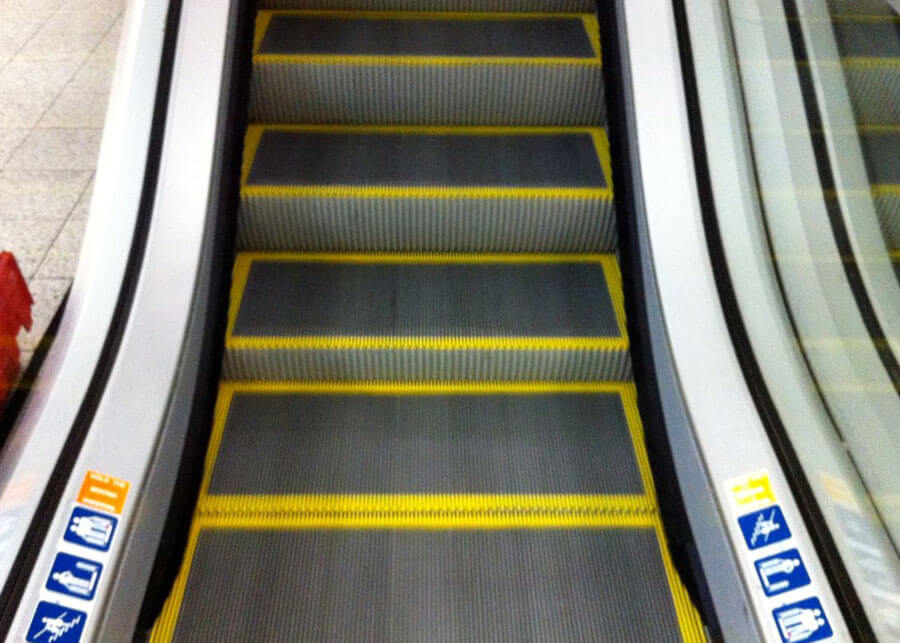 Yellow Safety Demarcation Painting
After completing a thorough deep clean to allow a proper adhesion of the paint, we spray the yellow demarcation lines to the edge of the escalator steps, to either match existing or in the choice of your preference.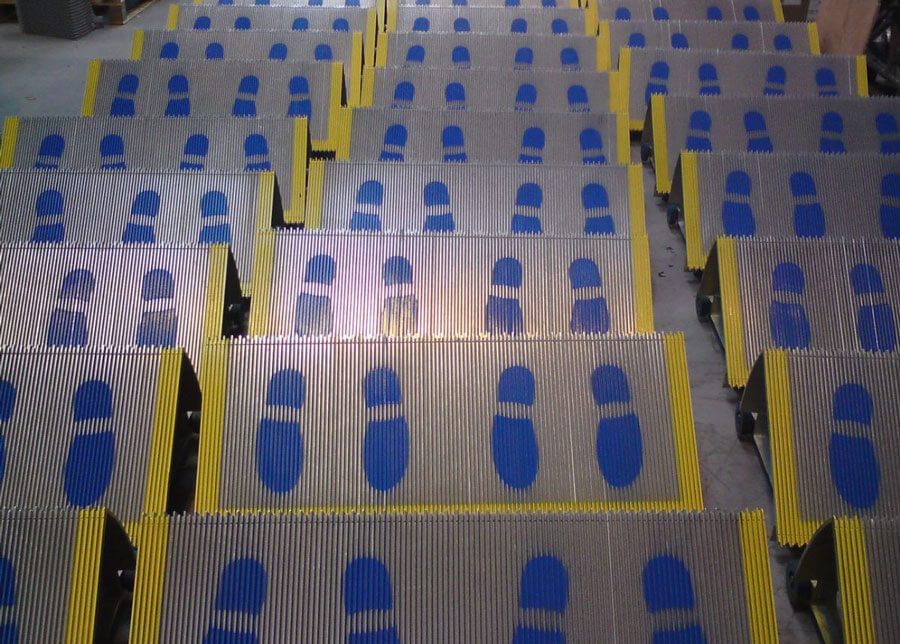 Blue Safety Feet
A new innovation which is helping in the reduction of accidents on escalators. A proven initiative which in some cases can reduce accidents and incidents by up-to 66%!
Let's Discuss Your Next Project
Contact us now on 0800 1952 265 or send us your details and we will contact you to discuss our services free of charge and without obligation.